Cannes
Cannes is very famous for being a top Mediterranean resort and has become well-known among jet-setters, aristocrat and famous celebrities.  It is 905 km away from Paris, 300 km from Barcelona, 164 km from Marseille and 26 km away from Nice.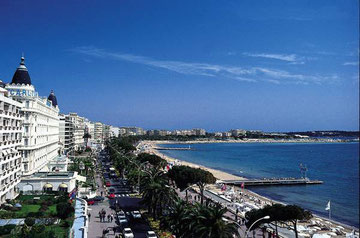 It is one of the best-known cities of the French Riviera. It is famous for its good climate, the luxurious hotels, glamorous villas, cars, beaches, the "port du Cannes" and myriad of visitors.
It is well known for its festivals, the most famous being the Cannes Film Festival in May.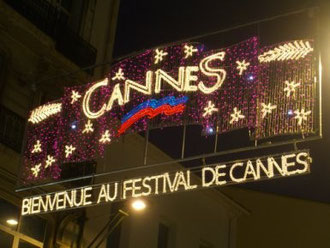 It is held annually for the recognition of artistic achievement, and provide a rendezvous for those interested in the art and influence of the movies.
Like other film festivals, it became an international marketplace where producers and distributors could exchange ideas, view films, and sign contracts. The phenomenon of international coproduction arose at Cannes in the late 1940s.