Port Grimaud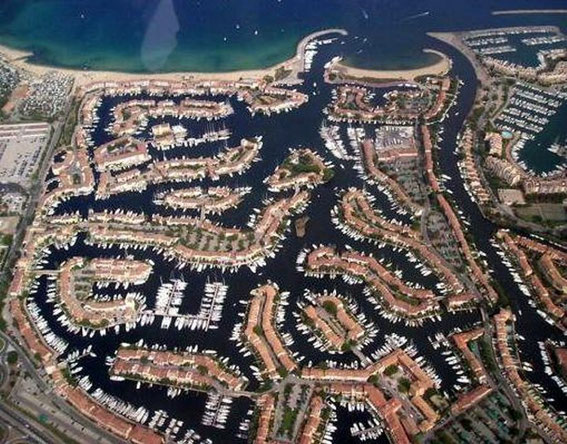 Port Grimaud is a water based village designed by the famous 20th century architect Francois Spoerry in 1966. Streets emerge from the water and the town can only be accessed by boat or on foot. Lots of Venetian-style bridges cross the waterways, linking the different 'streets'. After the bustle of the rest of the Cote d'Azur it is extra-ordinarily quiet and peaceful.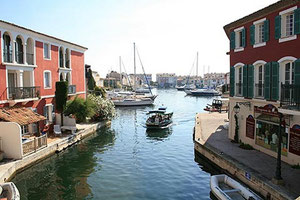 The houses are built in a very simple style, with the height and colour of the buildings being the main difference between them. The colours used are all terracottas, creams and dusky pinks. The overall effect is very simple but quite beautiful.
Of course the other main sight is the yachts and boats that are moored there and these add to the general beauty. It is possible to take a boat trip to see much more of Port Grimaud than is accessible by foot.