S p a i n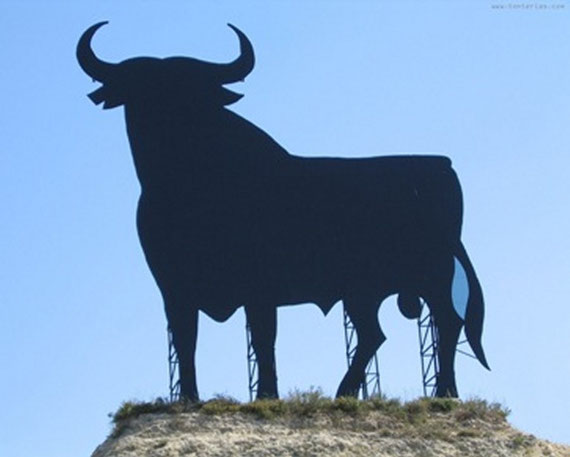 Spain has much more to offer than its endless beaches and its southern sun. Its tourist attractions lie not only along its coasts, but inland. The kingdom of Spain lies in the extreme south-west of Europe. Also part of Spain are the Balearic islands and the Canary islands.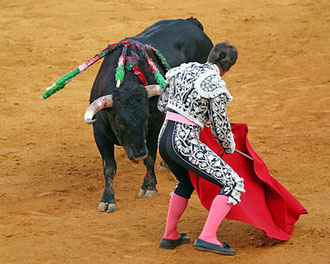 Bull fighting is associated with Spain and it is very popular.
Originally it was a sport for aristocracy and took place on horseback.
The bull is let into the ring. The bullfighter called the "Matador", watches the bull's qualities and mood, before taking over himself.
The bull fighting is a show, basically a dance with death where the "Matador" has to demonstrate the superiority over the bull. Once this is achieved the bull is ready to be killed.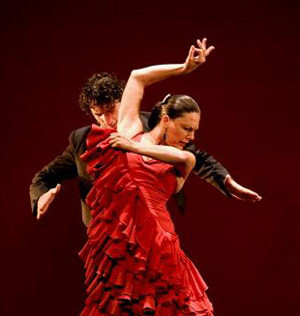 Flamenco is a folk art, around 200 years old. It is from Southern Spain and is individualistic.
Song, dance and guitar are blended into passionate rhythms which are often improvised and spontaneous.
Flamenco will have any imaginable theme, from up to date stories, to politics, to love, to history, to humor.
Often however, the tragic lyrics and tone of flamenco reflect the sufferings of the gypsy people from whom it originated.