Sicilian Puppets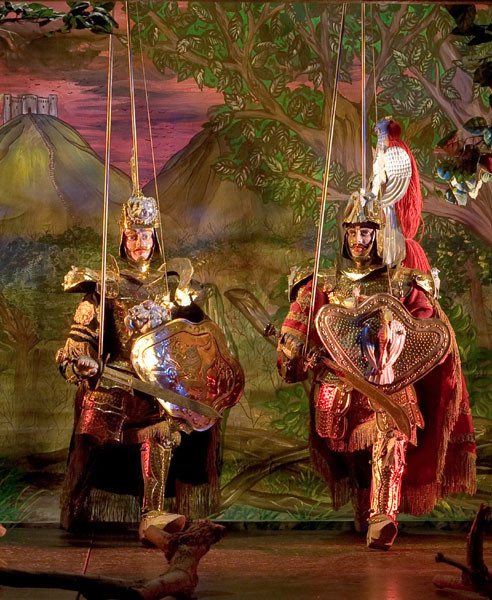 These Marionettes called "Pupi",  became popular in Sicily late in the Middle Ages, during the fifteenth century. They are still considered an important part of Sicilian folk culture.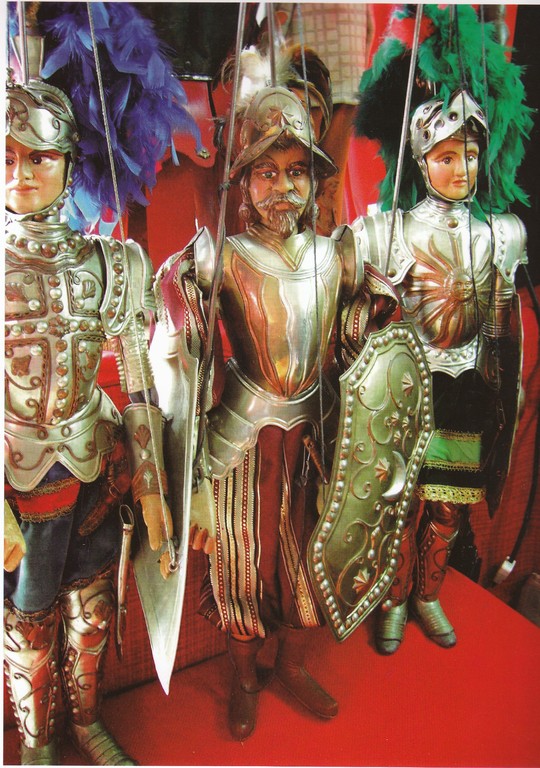 Typically, the marionettes and their theatre depict medieval characters and legendary events based loosely on history. There is Orlando (Roland), one of Charlemagne's knights, and the Norman knights of King Roger of Sicily and the Saracens.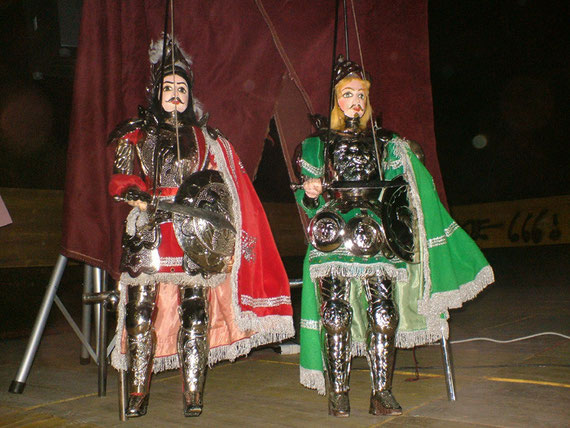 The marionettes themselves are made of wood with cloth with metal accoutrements. A handful of marionette makers still work in Sicily, particularly in Palermo, Catania and Messina, and sell many of their creations as souvenirs.