Taormina
Overlooking the strait of Messina that separates Sicily from the mainland of Italy, and facing Mount Etna, the European highest active volcano, Taormina has been a world famous international resort for centuries and makes a good base for day excursions in eastern Sicily.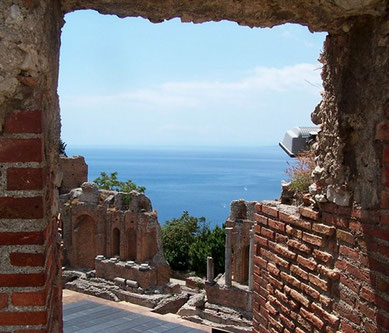 This mountaintop town overlooking the Ionian coast is Sicily's most famous resort, full of restaurants and shops, with beaches nearby. Its historical side is ubiquitous.
The Greek amphitheatre, with its famous panoramic view of Mount Etna and the coast, is used for concerts and plays, and medieval walls enclose the town's stone streets.
There are several castles, including those in the Castelmola overlooking Taormina that is well worth a visit.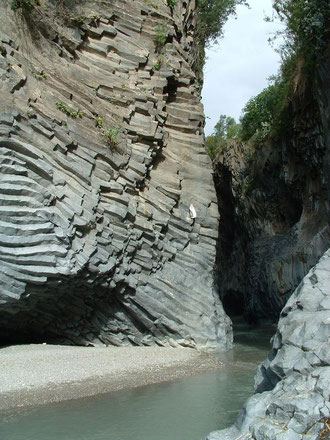 For a lots of tourists Mount Etna, Taormina and Alcantara Gorge are the most interesting sights and attractions on the island of Sicily.
If you enjoy nature the Alcantara Gorge is really appealing. The river offers tourists many beautiful sights like water falls, vertical basalt cliffs of whimsical forms and numerous shallows.
It is over 50 m deep and its canyon is filled with lava.  
Over 50 meters above on the narrow tongue of water can be seen the stone cliffs, which forms hexagonal and pentagonal prisms.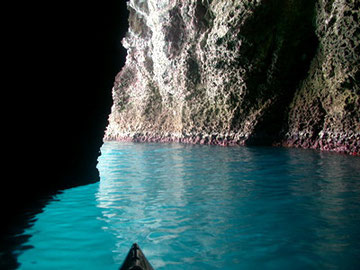 The Grotta Azzura Wall is accessible only by boat and is located near Blue Cave. This dive site can only be dived in calm condition.
You will be drop near the entrance of Grotta Azzurra where you can descend down to about 25 meters.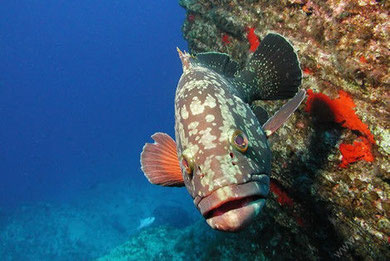 This diving site is special. Drift gently along with the current.
Circle around the wall and marvel the pristine condition of the corals.
Here you can spot different type of star fish, octopus, groupers, barracudas, and many more.
Typical views of Taormina