Palma de Mallorca
The beautiful island of Mallorca boasts an average of 300 days of sunshine each year.
This, combined with numerous excellent beaches, with fine golden sand and clear blue seas, means that Mallorca is understandably a popular destination for tourists.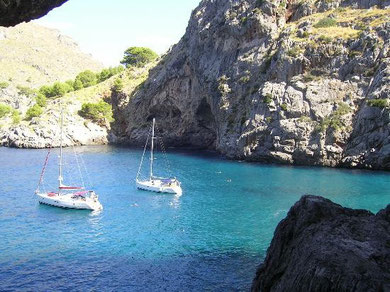 A long crescent of white sand lapped by cobalt blue and emerald green coloured water, the Bay of Palma is dotted with delightful seaside resorts, ideal for sailing, sunbathing and having fun.
Mallorca is the largest of the Balearic islands and has many interesting attractions for tourists.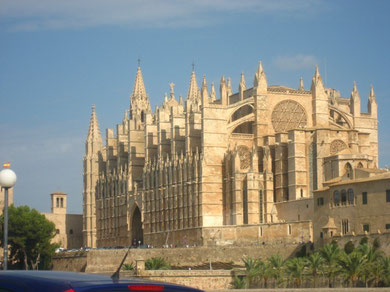 Some of Palma's best attractions are to be found near the port, including the Royal Palace, the Stock Exchange and the Castle of Bellver that has dominated the skyline since the 14th century.
However, Palma's pride and joy has to be the Cathedral, one of the world's finest and largest Gothic structures.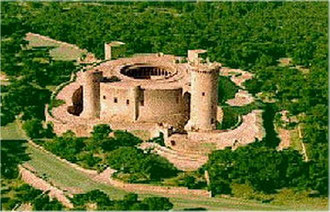 Some few kilometers far from la Palma city centre the "castell de bellver" is a must-see. 
Built in 1309 it is the only castle in Spain that is totally circular in design. The castle began as a summer Royal residence and was later used as a prison.
The castle also houses the principal museum and is often used for concerts.