Barcelona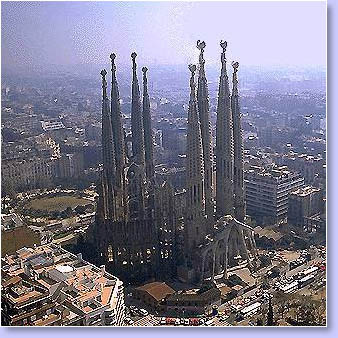 The unfinished church, the Sagrada Familia, is one of Barcelona's many must-see monuments. It's also one of the most popular of Barcelona's sights.
The neo gothic style was based on forms found in nature.
Even though the Sagrada Familia is far from finished, the remarkable church is well worth a visit.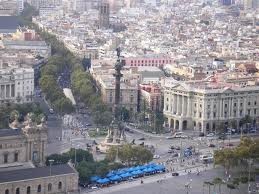 The often crowded street is popular with tourists and locals alike.
The middle part of the Rambla is pedestrianized and bordered by trees. Kiosks, flower stalls and street artists are in abundance here.
Traffic passes on either side of the pedestrian area.