San Marco "Basilica"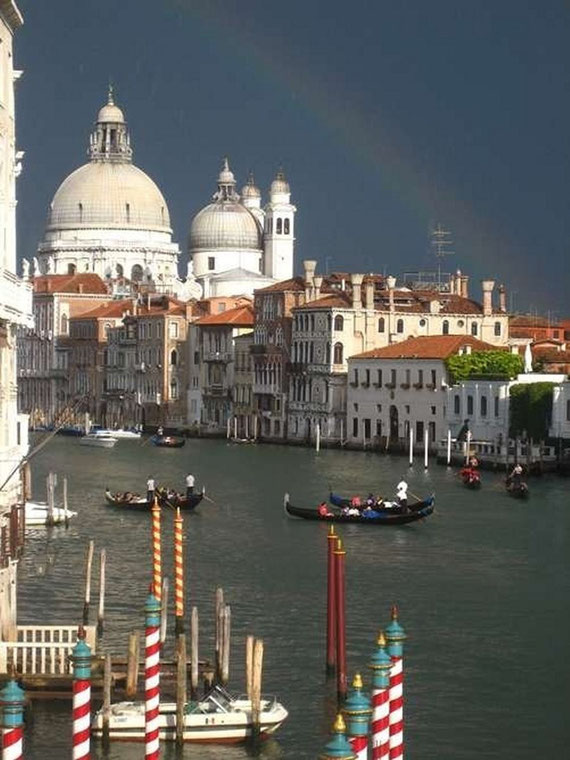 Saint Mark's Basilica is a monument made unique by both its wealth of history and the magnificence of its façade and interior. In essence, it is a splendid workshop, where, through the centuries, worked great Italian and European artists.
Its distinguishing Byzantine character appears particularly on the great mosaics illustrating St. Marco's tales, as well as the scenes of the Old and New Testament.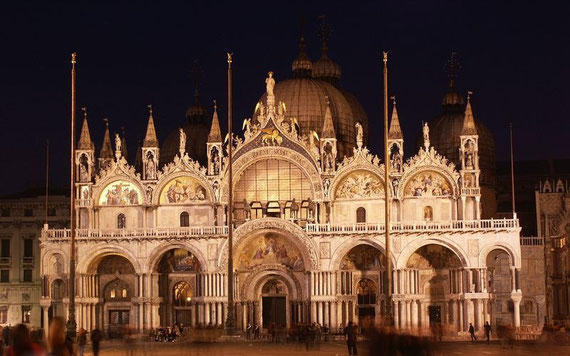 Venice's greateness has always been reflected in the Basilica's enrichment. During the centuries the Venetians embellished it with precious objects and works of art brought in from the most distant places, thus creating a grand, compact monument. The mellow light falling from above seems to divide the earthly world from the supernatural, which glitters on the vaults in the golden mosaics.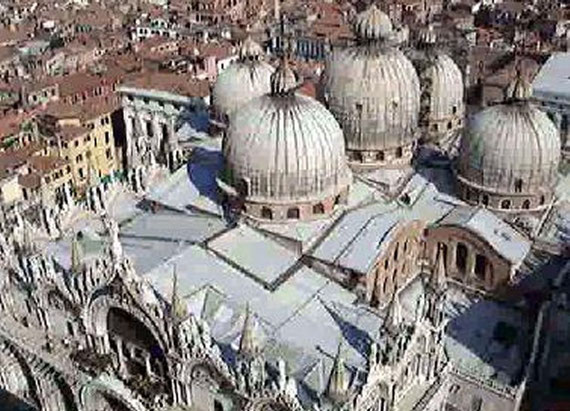 The extent of artistic, iconographic and religious contents and the variety of historical implications explaining the role the Basilica played during the centuries are here introduced according to an accurate division by subjects and by various levels of examination.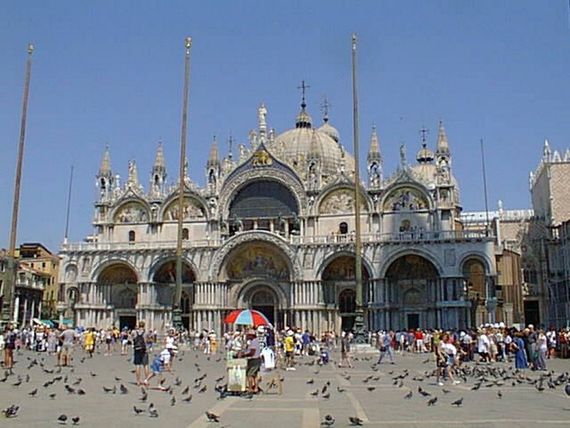 Nowadays unfortunately, due to the enormous quantity of visitors, only a part of this universal jewel can be visited. This site enables a thorough knowledge and of the artistic, iconographic and religious contents, combined with the wealth and variety of historical influence are exhaustively presented here, within a range of searchable subject areas.