LASTOVO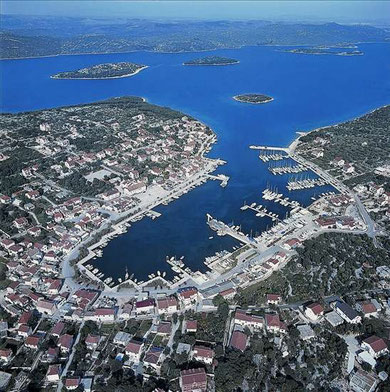 Lastovo is an offshore island South of Korkula.
It is a wonderful island of Mediterranean vegetation, with wineyards and olive groves.
There are 34 islands and islets belonging to Lastovo.
In the Middle Ages Lastovo was under the Dubrovnik Republic.
The main village of Lastovo is especially interesting  for its urbanization and for its preserved ancient customs.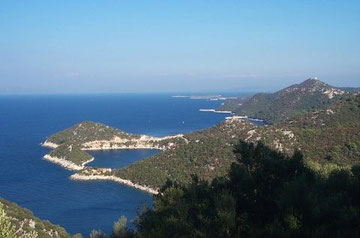 Its dense vegetation, the azure sea with countless islets and reefs, as well as varied flora and fauna, make this island really unique.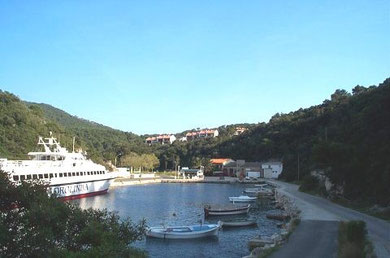 Lastovo has been considered as the last paradise in the Mediterranean sea.
The 1228 inhabitants live in two bigger settlements: Lastovo and Ubli.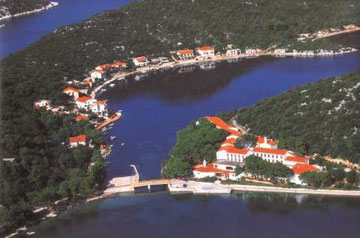 Pasadur is placed on the Western side of the island.
This settlement is 3 km north of the ferry port Ubli.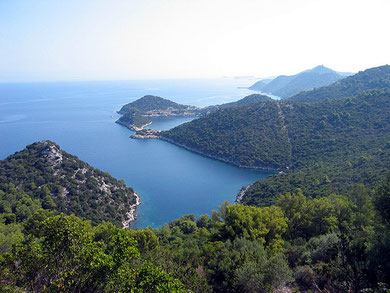 Lastovo has two large bays.
Skrivena Luka located  between the cape of Strizevo and the cape of Veliko more.
The other bay is Veli and Mali Lago bays connected by a narrow passage.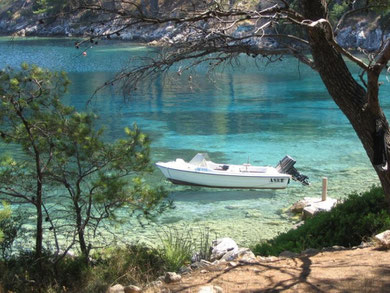 Lastovo is an ideal place for peaceful vacations, far from the usual crowd of tourists.
Especially attractive are the excursion to Latsovo by boat for visiting islands and islets of the archipelago.