MLJET THE ISLAND OF ODYSSEUS
Mljet,  in front of Dubrovnik, is a place to "get away from all".
The vegetation is one of the most precious treasures of Adriatic. The impact of green colour on the human eye gives a relaxing and comforting feeling. And when Mljet overwhelmes you, it is impossible to think of anything else...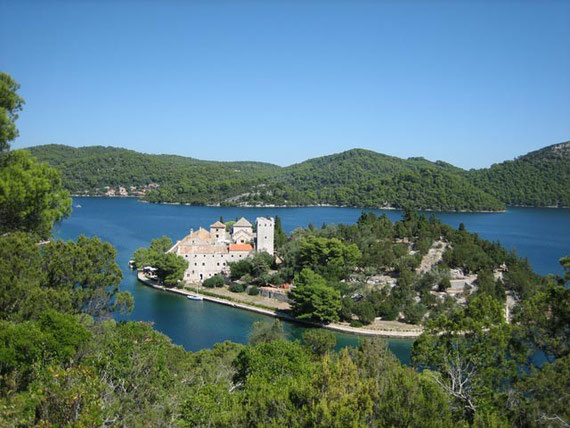 The small island of Saint Maria is situated in the middle of the Veliko Jezero lake, famous for its Benedictine monastery from the 12th century which is listed as a historic monument.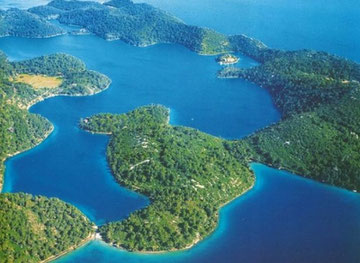 The North Eastern part of the island was declared in 1950 National Park territory, with a surface of 31 km2.
With hundred years old pine forests, it is one of the most beautiful and greenest islands of the Mediterranean sea.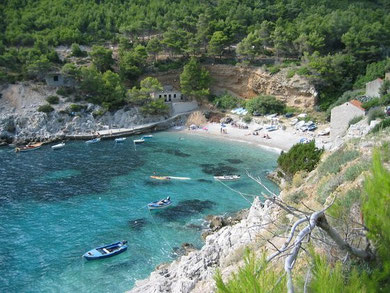 As such Mljet is an attractive place for sophisticated tourists, nature enthusiasts and discoverers of the legend of the well-known Odysseus.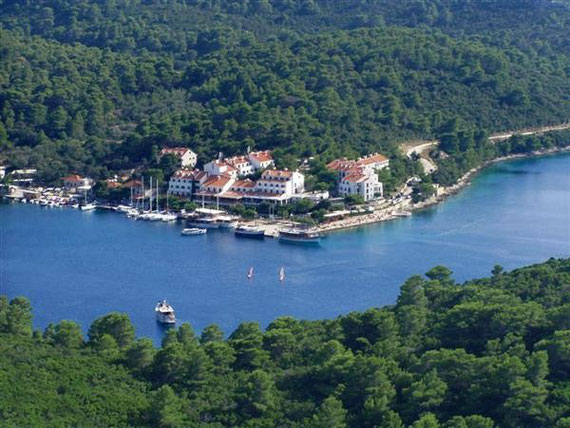 The harbour of Polace and Pomena are attractive nautical localities in Mljet. They are located in the area of Jezera lake, the nature phenomenon, which is protected as of its extraordinary scenically, vegetative, geological and historical significanze.