Milos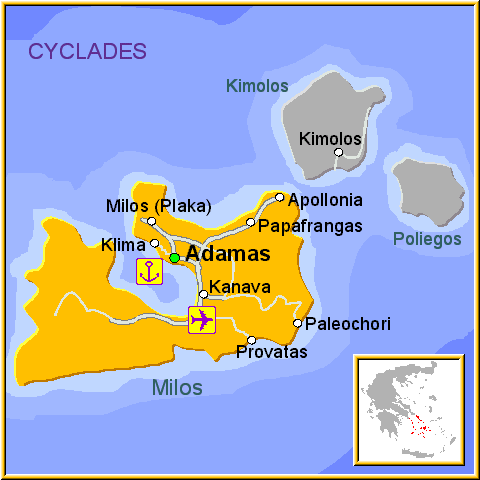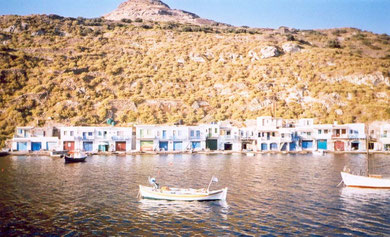 Milos is a wonderful island of the Cyclades, full of surprises, charms and beauties.
The island is unique for its astonishing lunar landscape which creates unbelievable and imposing rocky formations coloured in deep red, brown or glimmering white.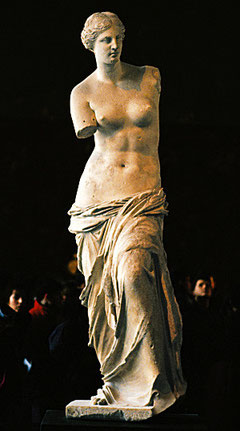 It lies halfway between Athens and Crete.  It is the island of colors thanks to its volcanic origin which offers beaches, rocks and waters of unique colorful beauty.
Milos is located between Serifos, Sifnos and Folegandros and has 5.500 inhabitants scattered over 7 small towns.
The island is ample, due to the very large and beautiful gulf is in the very middle of it, which gives the island a horseshoe shape.
The north-eastern half of the island is flatter and more fertile than the upland region in the south-west.
Besides the tourists either on a sailing holiday , the island is rich of mineral resources, including pumice, alum, sulphur and clay.
It is mostly known for the statue Venus of Milo (Aphrodite), now in the Louvre Mueseum and its rich natural resources.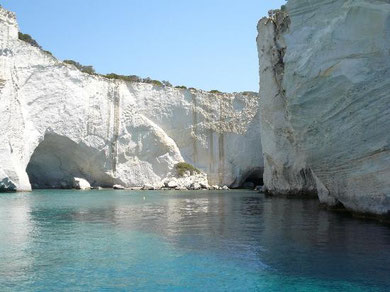 There are more than 70 beaches, each one with its own characteristic.
Milos offers an interesting and unforgettable vacation.
The months of April and May are ideal to see the island blooming, to smell its keen perfumes, and to ride around to see exceptional wild landscapes.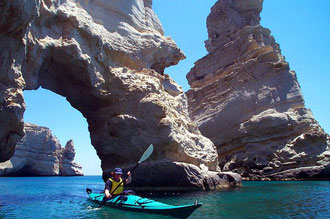 In September and October the color of the sea, the beautiful sunsets, and a gentle breeze give the island a calm atmosphere.
With the boat you will reach waters of blue, azure, emerald, green, red and violet colors contrasting with white or pink, or red rocks.
It has one of the best harbours in the Mediterranean, formed when the sea broke into the crater through a gap on its north-west side.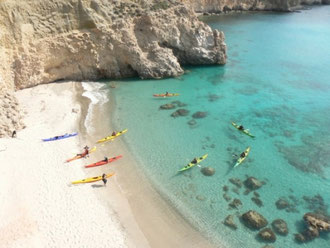 If the volcanic geological forms of Milos are interesting, the variety and colors of its beaches are impressive: they may be white, or black, with sand, small stones or ground shells.
Their waters are always clear and may be emerald, green, pale blue or deep blue.
Small beaches have been created by the continuous work of the sea on the rocks: see Sarakiniko, Aghios Constantinos, and Papafragas.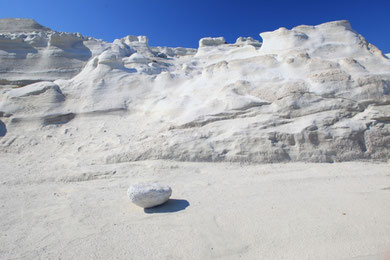 Most of the beaches can be reached by well paved roads, others, like Kleftiko, can be reached only from the sea.
The coast has colours and forms of unique beauty, and should be seen by boat.