Paros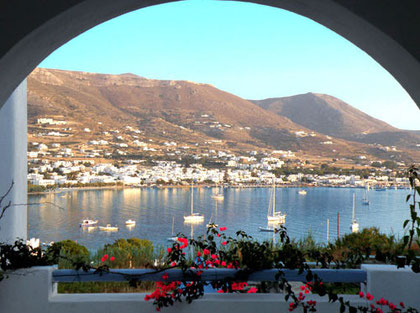 Paros is one of the most beautiful islands in the complex of Cyclades. It belongs to the famous travel destinations with international fame, due to its natural beauties, settlements and tourist infrastructures.
It offers beaches, small villages, churches and less tourists than Mikonos or the neighbouring Naxos.
Though a small island, Paros has many different villages and localities which differ dramatically in character, environment and atmosphere. It is located in the center of Cyclades islands and it is the 3rd in size after Naxos and Andros.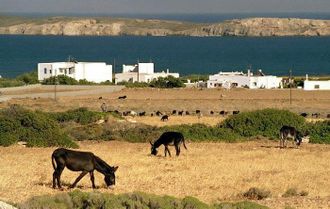 Whether you prefer a mountain village or a small fishing harbour, buzzing nightlife or a sleepy seaside hamlet, you fill find it here.
Touring around Paros will fill you with unique pictures. Walking in the narrow paths, you will be beguiled by the magnificent atmosphere of Cyclades and the sights all around the island.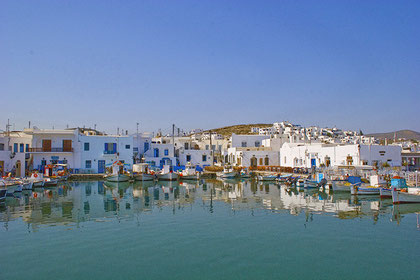 Naoussa has the most picturesque fishing port in the Aegean Sea, turned now into a cosmopolitan top holiday destination.
The village is characterized by its Venetian port and its many fish restaurants. The architecture of the area is also incredible.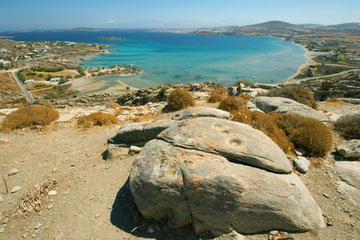 Paros has 10,000 inhabitants and 120km coastline and is in the heart of the Cyclades Island.
Serene landscape with fertile valleys and rolling hills dotted with small churches and monasteries, endless sandy beaches with sparkling blue waters, famous monuments from the lands rich ancient and medieval past, picturesque white villages bathed in the unique, dazzling Aegean light. All this and much more is Paros.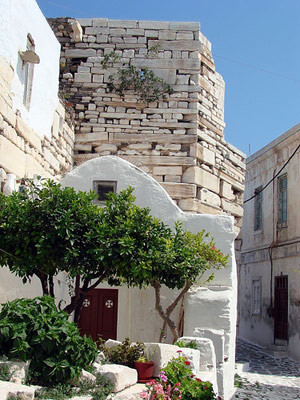 In Paros there are three major centers Paroikia, Naoussa and Lefkes.
Paros has a lot of snow-white little houses, small churches and chapels,  narrow alleys, peaceful mountain villages and beautiful, clean beaches.
Paros has an airport in Paroikia and there are several flights daily in season from Athens. The airport is actually 14km away from Paroikia, but there is frequent bus service to and from it.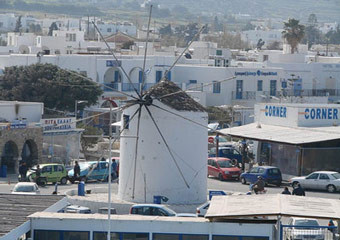 Paroikia would greet you with its old, now empty windmill, while Naousa would say 'hello' with the ruins of the Venetian castle near the harbor and the colorful caiques.
The Venetian castle is in the northerns edge of Noussa.
It was built in the 15th century by the The Venetian Dynasty Sommaripa.
Today it is half-sunken beneath the surface of the sea.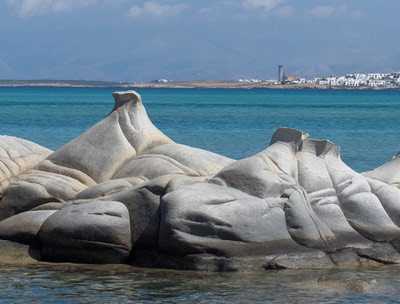 In the island there are a series of little sandy  beaches protected from the wind with turquoise waters.
Kolymbithres, Monastiri, Langeri, Farangas have all crystal-clear waters.