SANTORINI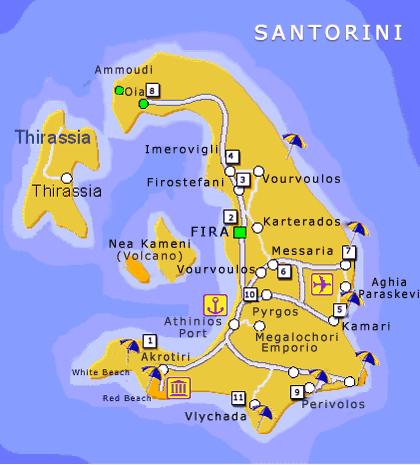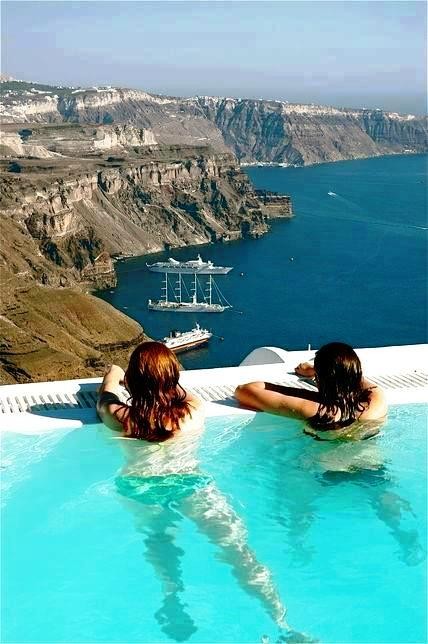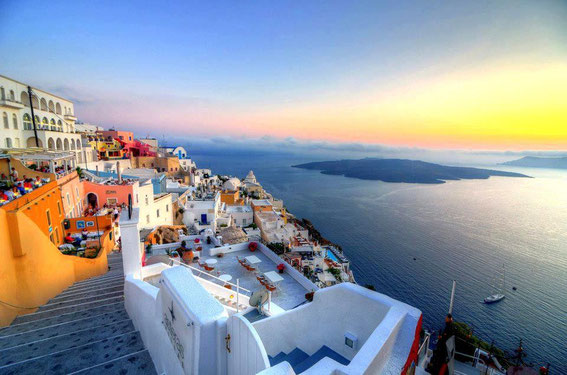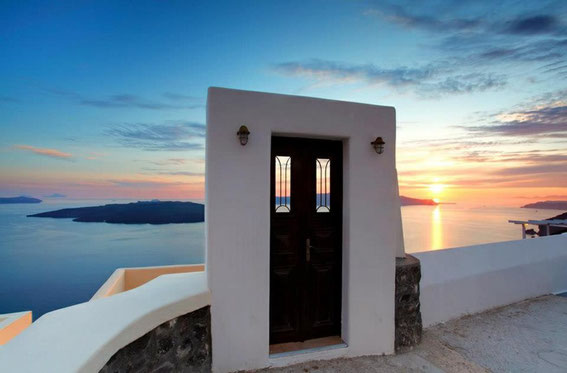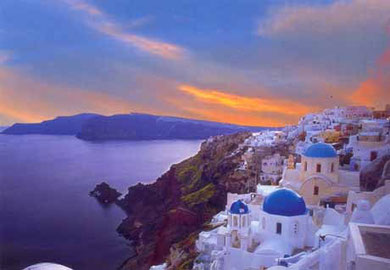 The white washed buildings create a romantic image. As the sunset sets, the buildings reflect the wonderful colours after sunset on Santorini Island.
The present shape of the island is a consequence of the activity of the volcano in prehistoric times. The island itself owes its very existence to the volcano.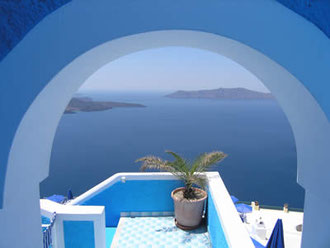 The last huge eruption of the volcano dates back 3,600 years, to the late bronze age.
Thirty million cubic meters of magma in the form of pumice and ash were blown to a height of up to 36 kilometers above the island.
Pumice deposits, dozens of meters thick, buried one of the most prosperous pre-historic settlements of that period, feeding the myth of the lost Atlantis.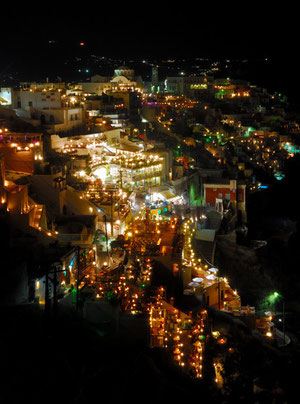 Santorini has nothing to be jealous of Rio's Carnaval.
It's the Saint Tropez of Greece. Ibiza's sister! Fun never stops here.
It follows the island in all of it's expressions.
Santorini celebrates summer, celebrates life!
She has "temples" dedicated to her and they are full of legends, celebrities and thousands of sweet memories.
The centre of nightlife in Santorini is its main town Fyra, but also Oia, Perissa and Kamari  have a very active night life.
Santorini at night has as much life as Mykonos or Ios in the Cyclades. In Fira most bars and clubs are around the main square of the town.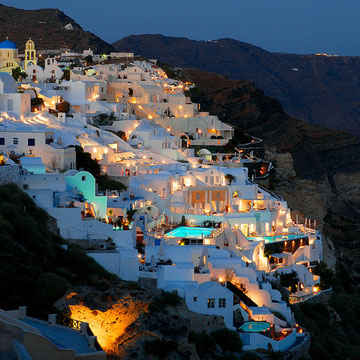 In the afternoon, just before the sunset, you can hear the songs of sirens which speak about dancing and unlimited fun. Few can resist them. If you love Fiesta follow them.
The social pulse of Santorini is the Town Square . It is the prime gathering spot on the island, the place where people begin and often end their nights.
In Santorini, it's classy but casual, fun and inhibited, cranking and often crazy. In other words, pretty much like almost everywhere in Greece.