Naxos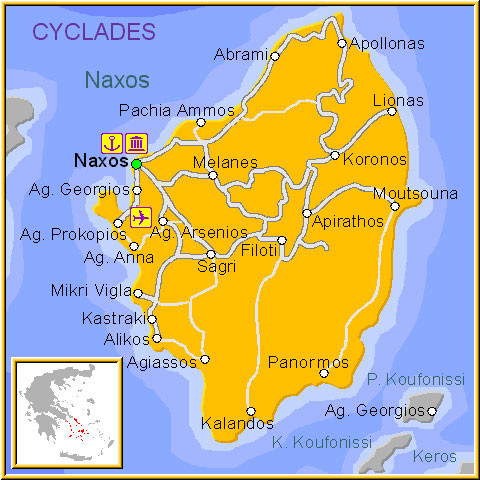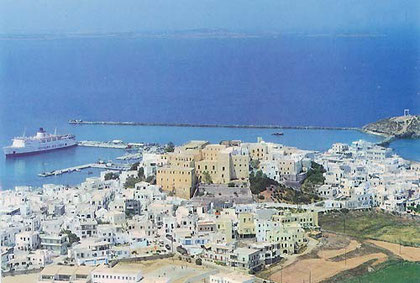 Naxos is one of the few Greek islands that still remain undiscovered by the tourists.
The capital of Naxos is Chora, which stands on a naturally amphitheatrical site on a hillside on the north-west side of the island and is one of the most attractive towns in Cyclades.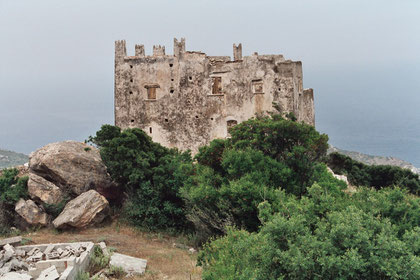 Naxos is the largest and most fertile island of the Cyclades. Due to its important agricultural production, it was one of the latest to open itself to tourism. For that reason, it has kept its authentic beauty which attracts now every year more and more visitors.
The island of Naxos is considered to be the perfect destination for the lovers of adventures and sports.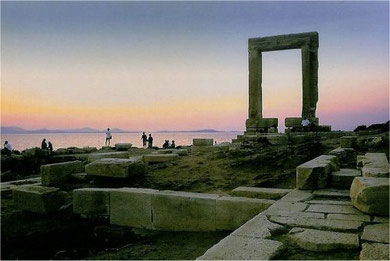 One of the first sights on arriving in Naxos is the "Portara" . The ruins of the temple dedicated to Apollo are called Portara until nowadays. Its construction started in the 6th century BC during the dominance of Lygdamis, the tyrant of the island, but was never finished. Portara is one of the most unique spots of Cyclades, for a visitor that wishes to enjoy a magnificent sunset and stare at the surrounding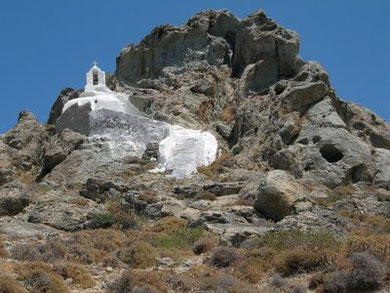 Naxos has a great variety of things to offer to the visitor.
It is an island with impressive mountainous landscapes with many isolated traditional villages, beautiful golden sandy beaches, picturesque fishing villages and, many archaeological sites.
Naxos town, the capital of this charming capital has Venetian quarters, many Byzantine churches and an active night life.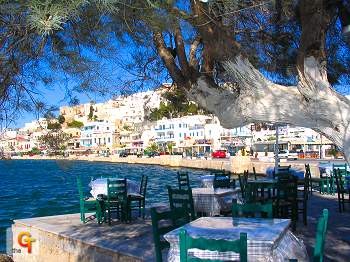 Naxos is the greenest island in the Cyclades with impressively high mountains and fertile valleys.
There are beaches that are among the most beautiful in Greece, a few minutes drive from villages where they still wear traditional dress, weave on old looms and live off the fruit of the land.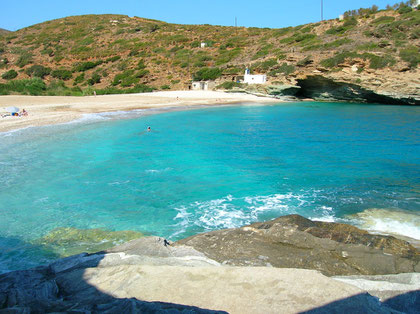 Naxos is famous for its long sandy beaches that have so many beauties to offer. All these little paradises are really beautiful, with crystal turquoise waters and golden soft sand. The western side of Naxos is more developed in tourism, while the eastern side is affected by the wind.
The best beach is Plaka with other nice beaches at Agios Prokopios, Agia Anna, Mikri Vigla, and Kastraki.