KEFALONIA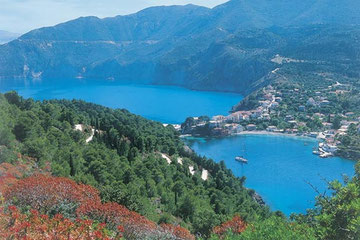 The island is not only the largest among the Ionian Islands, but also features the highest mountain which is Mount Einos.
It reaches a height of 1.627 m with beautiful Kefalonian firs crowning the summit.
On a clear day the summit provides stunning views of the neighboring island of  Zakynthos and Ithaca.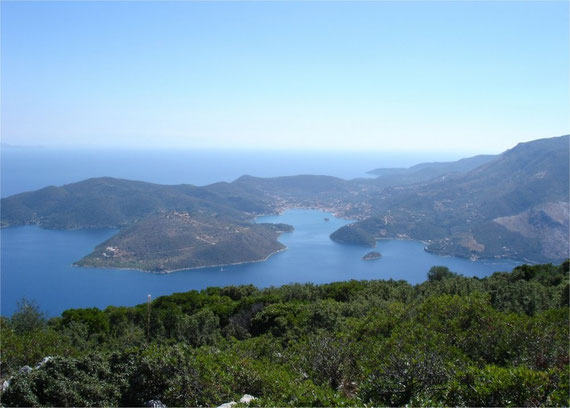 Smaller more laid back islands around Kefalonia are Lourdata, Katelios, Assos, Argostoli, Lixouri and Fiscardo to name a few.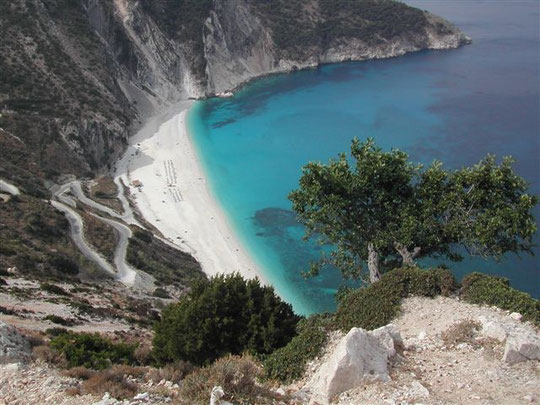 The beauty of Kefalonia can be seen from just about everywhere on the island. The rugged hills and the mountainous terrain paint a commanding backdrop for the piercingly clear shades of Turquoise and Azure Blue water.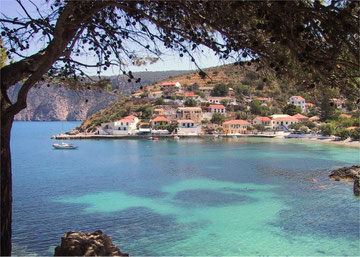 In the spring and early summer, hills and mountains are decorated by nature with many bright and vividly coloured flowers.
With its mix of spectacular mountain scenary, pine covered hills and sandy coves, Kefalonia has become a popular holiday destination.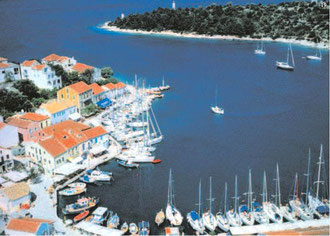 Many breathtaking beaches and pretty fishing villages which this island is proudly mother to.
In the Spring and early Summer hills and mountains are decorated by nature with many bright and vividly coloured flowers which