LEFKADA
This island is the 4th largest of the Ionian islands. Covers about 360 km2.
It is the smallest prefecture in Greece, both in land area and population.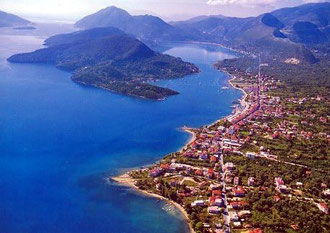 The city of Lefkada is the capital city situated on the North of the island.
The island's name means white and is taken from the white cliffs on the South part which are very characteristic for Lefkada.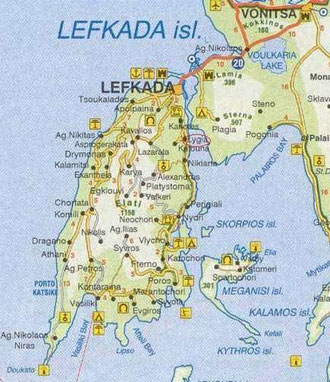 It is a mountainous island covered with dense vegetation to the East and South.
It is covered with dense vegetation on the east and south sides.
Nearby Lefkada there are smaller islands like Meganisi, Kalamos, Skorpios, Sparti, Madouri.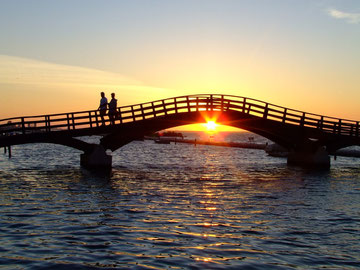 Lefkas is located in the centre of the main Ionian islands and linked to mainland via a navigable swing bridge and a pedestrian bridge.
The distance from the coasts is only 78 m.
This means that there is an easy access to the island from the airport of Preveza which is about 30 minutes drive away.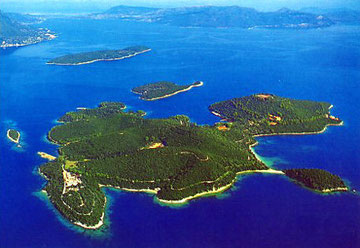 A few decades ago Aristotelis Onassis bought Skorpios, a small island belonging to the Eastern coast of Lefkada right across from Nydri.
Of course, he attracted a lot of publicity and for a while Lefkada acquired a cosmopolitan shine.
Today, Scorpios still belongs to Onassis' sole surviving heir, his granddaughter Christina but she hardly ever visits.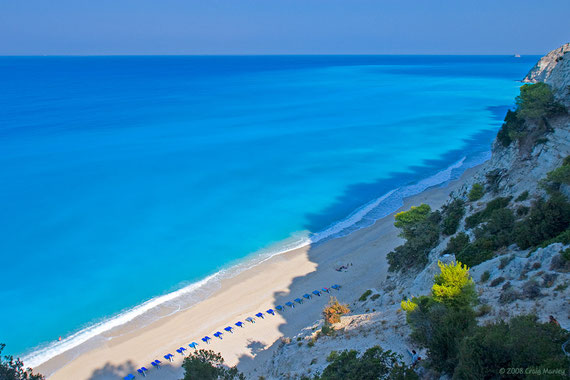 Considered as on of the 10 best beaches in Greece, Egremnoi beach is one of the best kept secrets of Greece. Beautiful scenery, crystal clear turquoise water, and soft white coarse sand make this beach one of the best to visit. The thousand  concrete steps down (and then up), separate the huge crowds from this beach.