CESAR MANRIQUE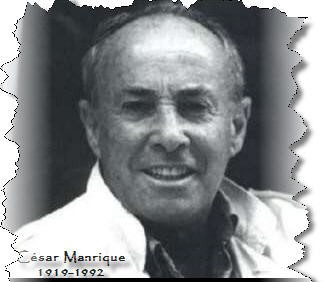 If it was not for Cesar Manrique, the Island of Lanzarote would not look like it does now.
He fought for all the buildings to be no higher than the tallest palm tree and that all the houses should be the same colour.
The Cesar Manrique Foundation is located in Taro de Tahiche (Close to Costa Teguise).
It is probably the work that best represents Manrique's artistic and personal ideals.



Canarias a traves del tiempo