GRAN CANARIA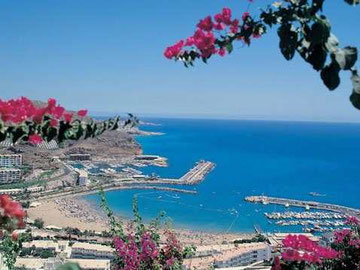 This island has an  extremely varied landscapes with European, African and even American vegetation. The mountain range in the island's center, of a height of about 2000 meters, is cut by some bizarre canyons.

Hardly anywhere else you can find such different landscapes and even climatical zones being geographically that close one to each other: mountain massives, desert land, tropical forrests.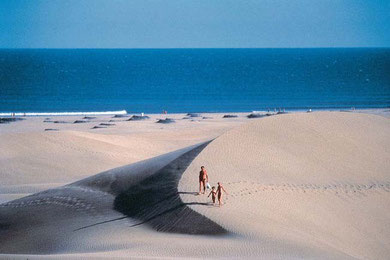 Along the seaside there are wide beaches of sand, and while elsewhere people are shuddering of cold, here the tourists are lying in the sun and looking at those mountainpeaks being covered with snow.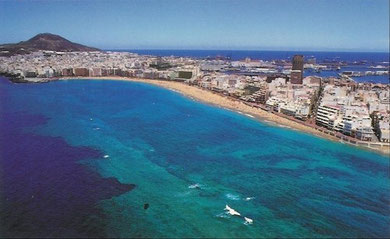 Las Palmas de Gran Canaria, the capital of the island, is located in the north-eastern part of the island set in magnificent scenery composed of two bays and their beautiful beaches – Playa de las Canteras and Playa de las Alcaravaneras.


Founded in 1478, Las Palmas de Gran Canaria boasts an important historical and cultural heritage, much of which can be found in the district of Vegueta, the oldest quarter of the town, which was declared a UNESCO World Heritage Site in 1990.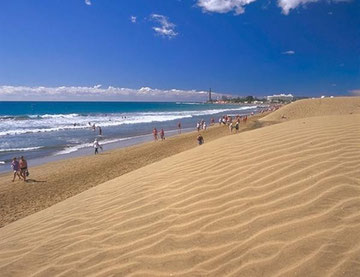 Maspalomas, also known as the Maspalomas Costa Canaria, consists of the beach resorts of Águila, Las Burras, San Agustín and Playa del Inglés.
Here you'll find a 2,000 hectare strip of land with 17 km of wonderful coastline with sand dunes, wide sandy beaches, shallow waters and an excellent all-year-round climate – a paradise for beach lovers.