LANZAROTE
Lanzarote is a wonderful island in the Canary Archipelago
Lanzarote is different, not only compared to the other islands, but to everything else on this planet. This extraordinary landscape seems to be of another world, and the inhabitants of the islands use to say that God forgot of Lanzarote on the Seventh Day of the Creation.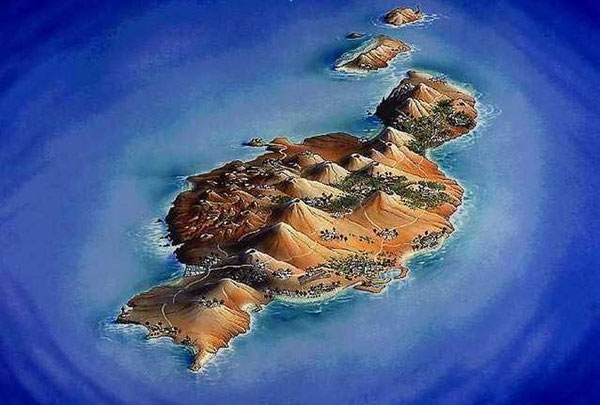 It is also known as the island of 100 volcanoes. Its volcanic origin has created a landscape with more than 300 volcanoes.  Lanzarote enjoys a mild dry climate with average daytime temperatures ranging from about 21°C in January to 29°C in August. Annual rainfall is just 140mm. This makes Lanzarote the perfect year-round destination.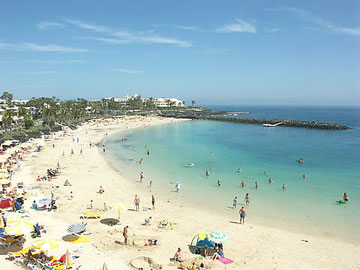 Despite the Volcanic nature of the island, Lanzarote has several beautiful white beaches such as at Playa Blanca and Papagayo.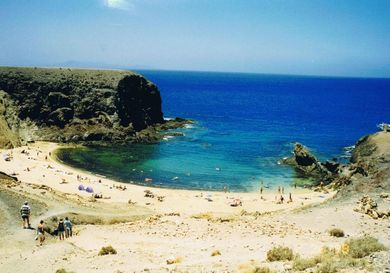 Papagayo Beach is located at "punta de papagayo"(tip of parrot).
The beach is a beautiful cove of fine, white sand and is protected from the wind because it stands behind a small hill.
Papagayo Beach has been transformed into one more of the touristic attractions in Lanzarote, it is therefore a quite visited beach, especially in summer.